Meet Kyle
Email: kfirestein@inspiredhomes.com Direct: (574) 633-1469
Since a young age I've had a strong interest in real estate, coupled with a passion for helping and accommodating others. As a licensed real estate broker in Indiana, I've turned my interest into a passion, and my passion into a reality. I enjoy working for Inspired Homes because they value unity and teamwork! This allows us to better serve our clients and each other. When I am not serving my clients or working alongside my team, I enjoy spending my time exploring new places, spending time in nature, cooking/grilling plant based foods, advocating for minority groups, and preparing high quality coffee and espresso. Having been a barista for three years and counting, the coffeehouse atmosphere has offered me an intimate way to keep connected to my community. As a new agent, I look forward to serving you, as well as our community! Home ownership is a dream for many, and I believe everyone deserves the right to a space they can call "home". Let me help you achieve your real estate dreams today! Whether you need to sell or buy in Indiana,
I'd love to help make the experience a special one.
Check Out Kyle's Success Stories
"He really cared about us!"
"Wow! We got to work with Kyle Firestein, and he honestly made buying a house such a breeze! My husband and I were new to home buying, but Kyle was both professional and personable! So patient, and very flexible with our schedules. He never made us feel uncomfortable and helped us every step of the way! Kyle was extremely helpful, open, transparent, and reliable through the whole process. He really cared about us, understood our needs from the very first house we looked at, even gave us ideas on how to better utilize the space. He streamlined the process, and made everything feel simple. 10/10, would recommend!! Thanks, Kyle!"
– Raven and Andrew Kaluf
More Successful Sales
Check Out Kyle's Inspired Insights
Our Charities
Inspired
to Serve
Happy February Inspired followers! For the months of February and March we will be learning about and supporting Voices for Life. A boots on the ground organization working to eradicate abortion in our very own community. You can make a difference by praying for, donating and learning more about what Voices For Life does in our community. Remember, at Inspired, it's all about YOU means it's all about others.
Click to Learn More
Limits Life and Love
Founded by Inspired's Diane Bennett, Limits Life and Love is a program that was developed to support charities who strive to reduce unplanned pregnancies.
Learn More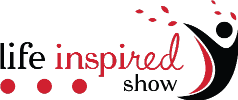 Life…Inspired Show
Have you ever experienced a life event that changed everything? Join us as we talk about "dot dot dot moments" and share testimonies on our Life…Inspired show!
Learn More
Buying or Selling? We've Got Your Back!
If you're thinking about making a move soon, let's start a conversation! We're in the business of streamlining every step of your real estate journey.
Step 1
Book a Consultation
Step 2
Market Preparation
Step 3
Celebrate Your Successful Closing